Wizard / Home Page
To facilitate the first uses of SimulArt, we suggest using our "Wizard" which you will find on the home page. Enter the dimensions of the subject to be framed and click "Continue".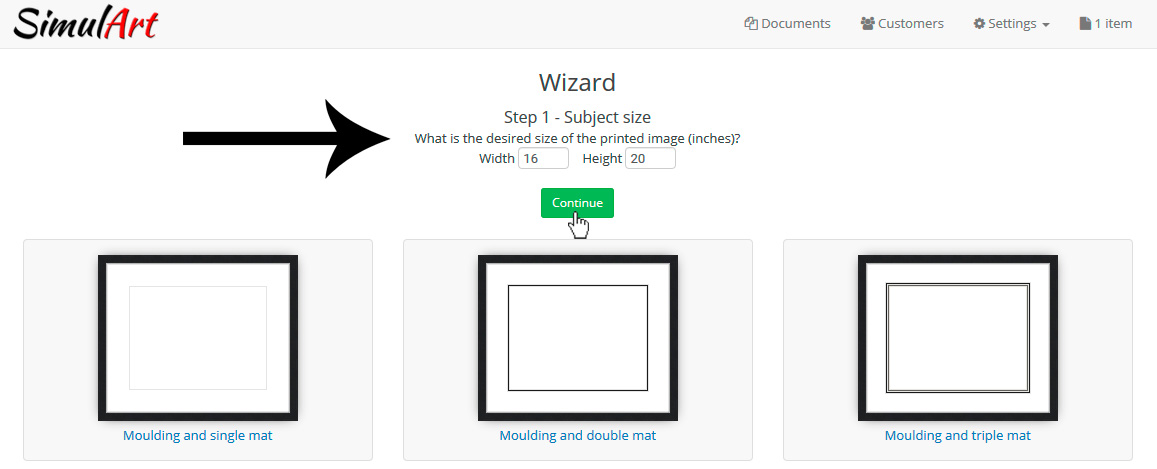 Upload a photo of the subject to be framed by clicking the "Upload" button and select a file on your device, or drag a file into the box provided. The file must be a valid .jpg file and cannot exceed 64 megabytes. If you do not want to upload a photo, click "No photo".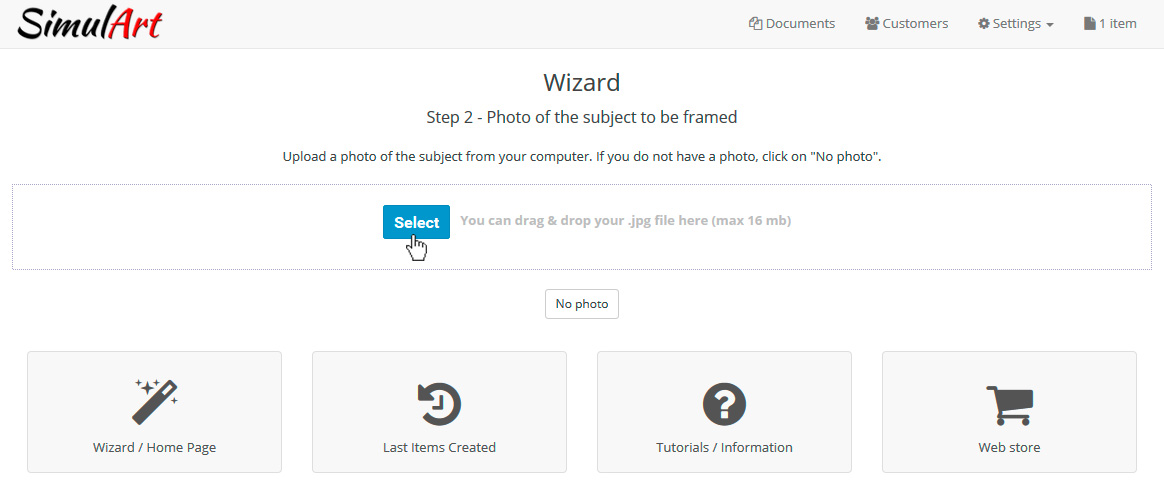 If a photo has been uploaded, you must now select a portion of the image that matches the dimensions you entered earlier. You can also rotate the picture if necessary.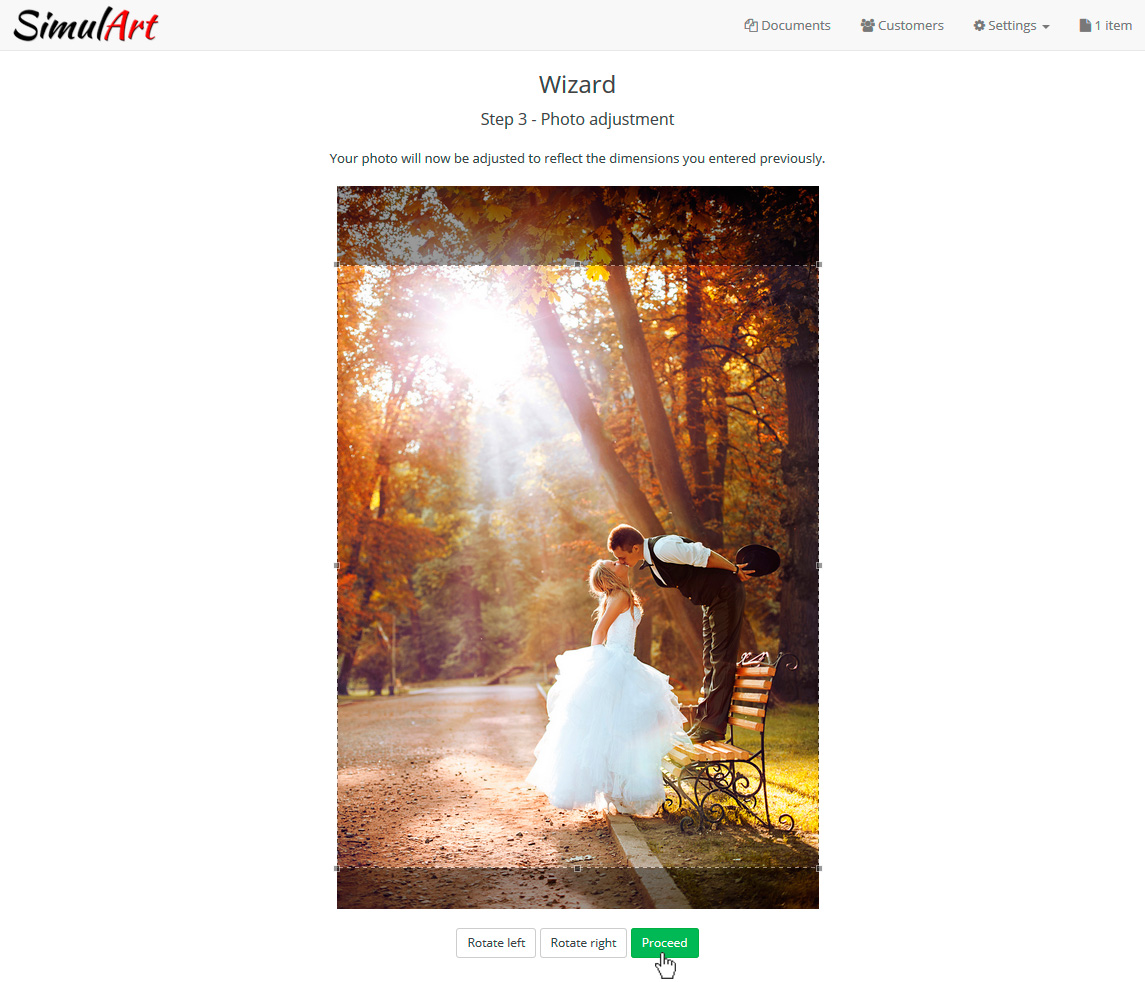 Now click on the type of frame desired.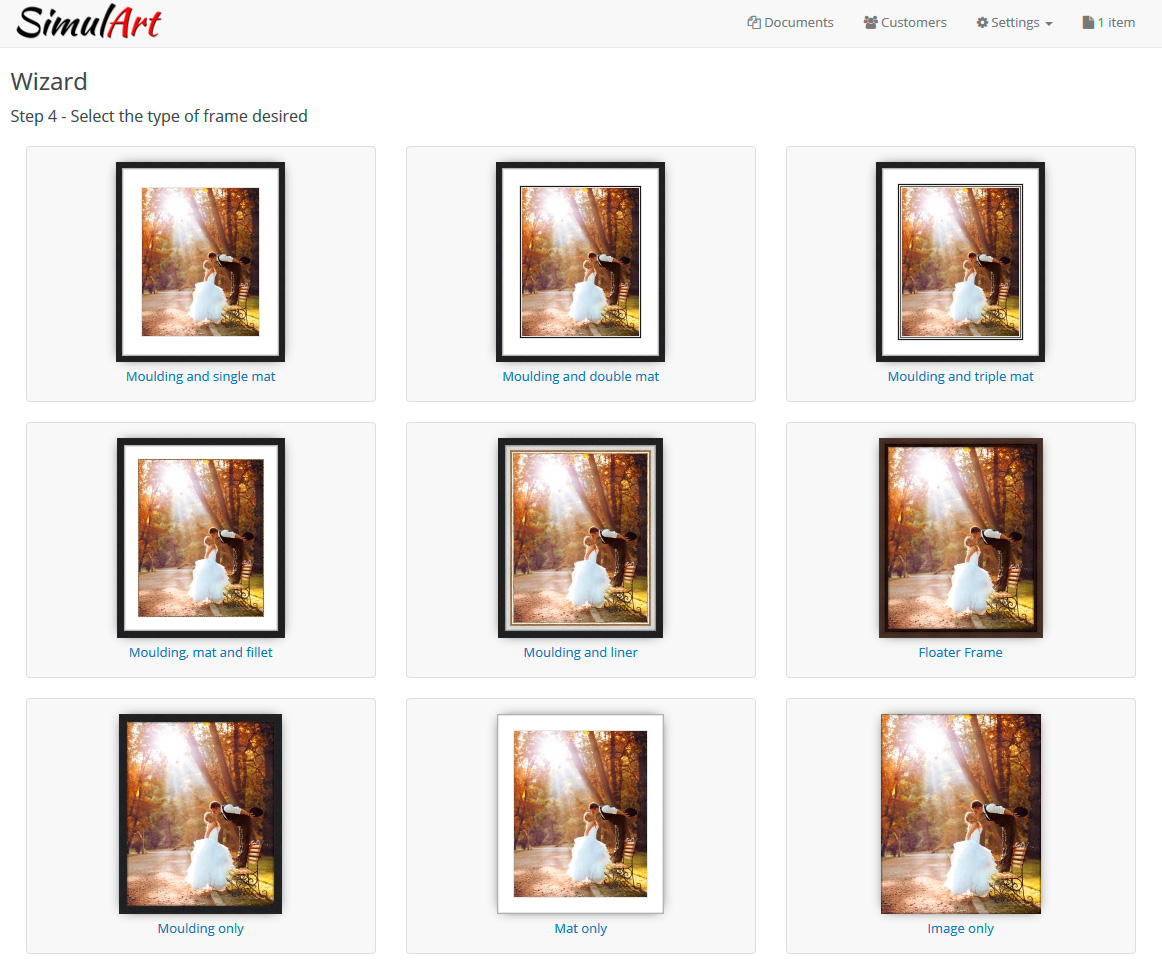 Done! You now have a starting point that can be modified as needed.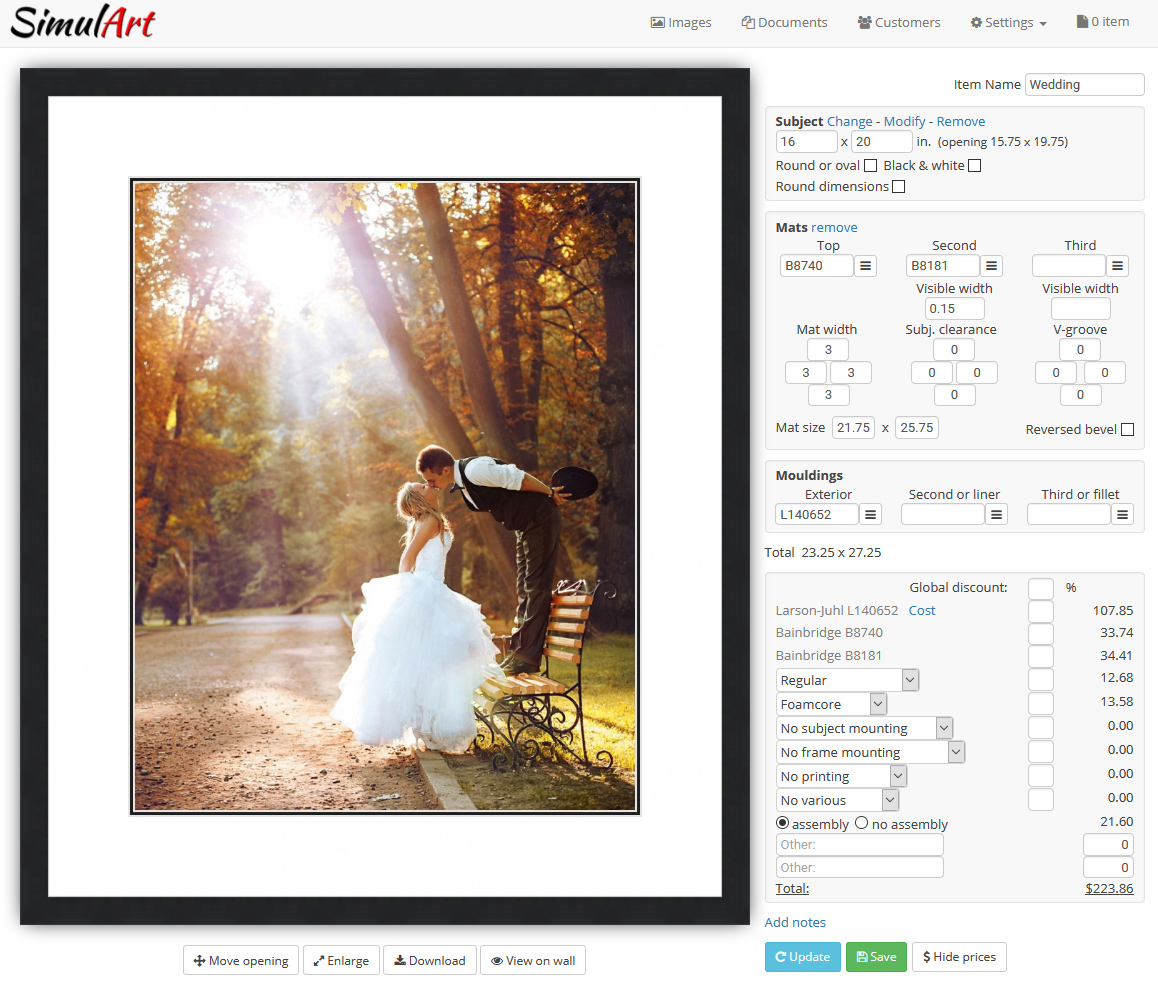 Back