Add Mouldings
It is possible to add your own custom mouldings to your SimulArt account. When a non-existent moulding code is entered, you can click the "Add" button under the moulding code. You can also click the "Add" button in the "Added Mouldings" menu.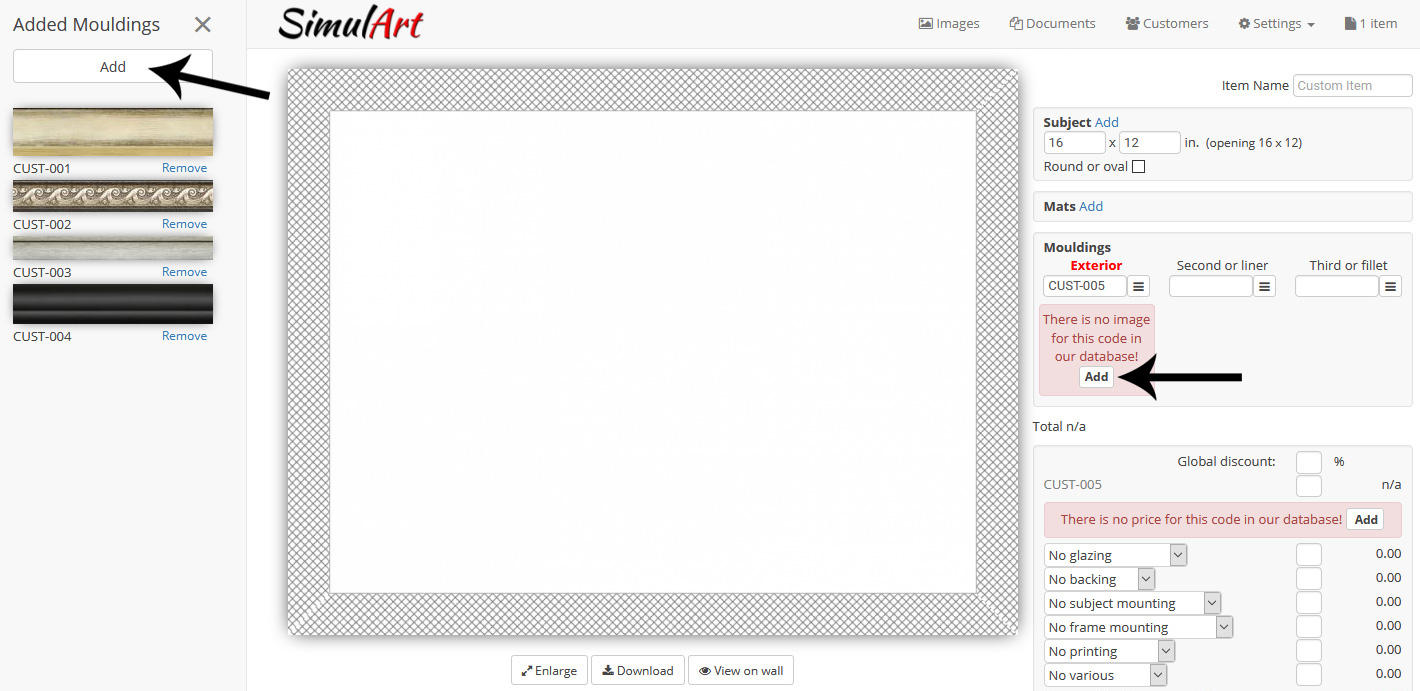 Upload an image of the moulding you wish to add, select a usable top section, enter a height, and click "Proceed". For optimal results, the image must be clear and straight like on the following example. For better results, standard moulding images are mirrored and tiled. If a directional pattern is present, you must select "directional pattern" to prevent mirroring.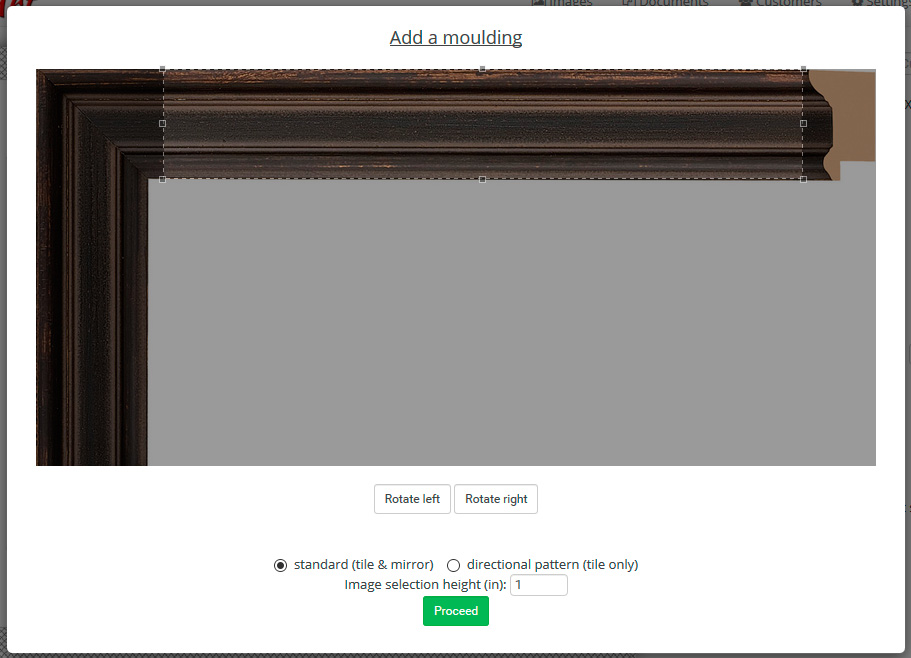 The moulding is now in the database and listed under the "Added Mouldings" menu.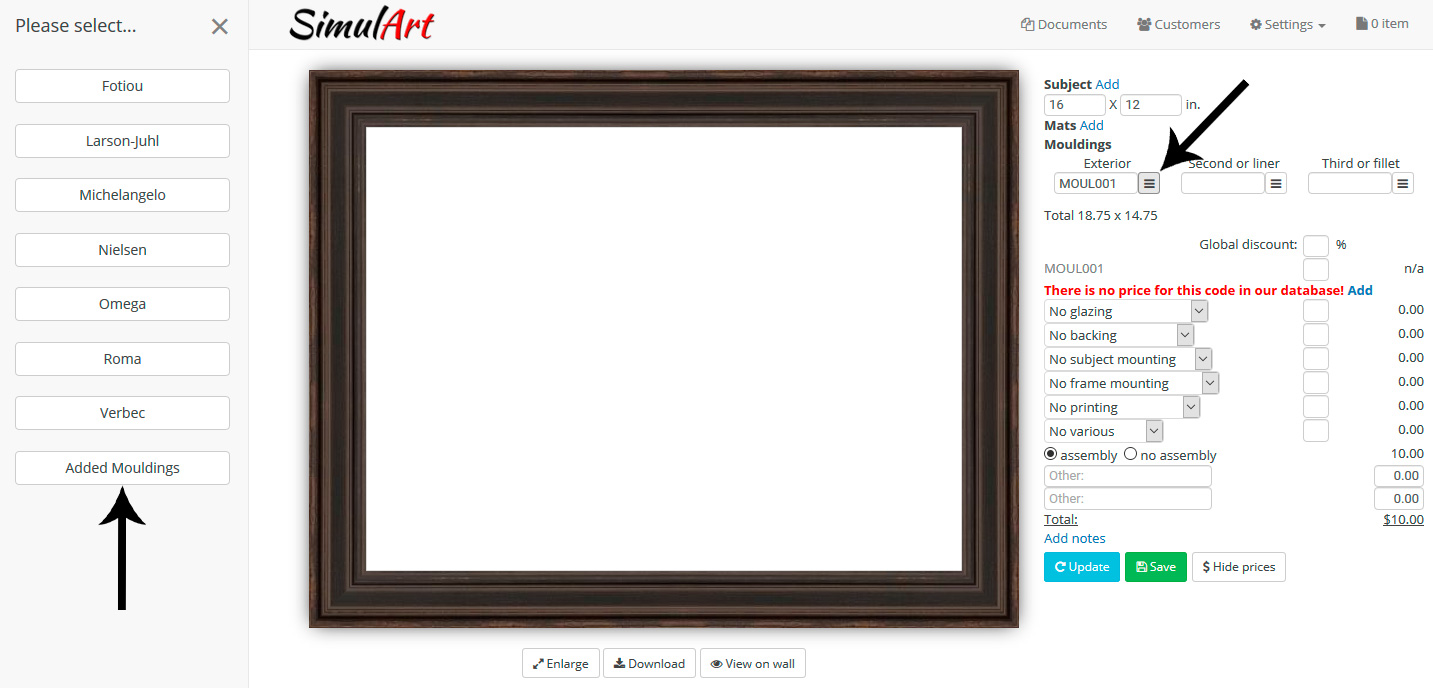 A price can be assigned to your new moulding by clicking the "Add" button and entering the appropriate information.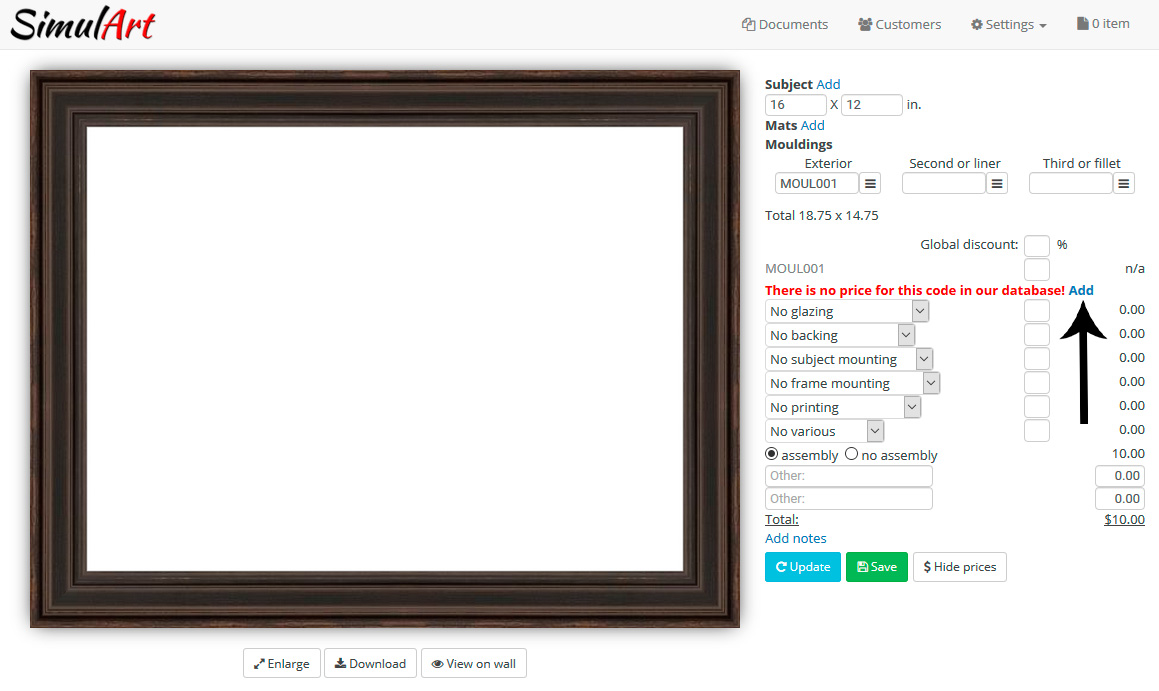 Done! You can now use your new moulding on a regular basis. Please note that this can be done for liners, fillets, and mats as well.
Back